In EU countries between 20% and 54% of university students fail to complete their degrees. In distance education, this percentage is even 78%.  The critical is the first year because students must cope with  the new, more independent way of education that consists of lectures and seminars during the semester and examinations usually at the end of the semester and with changes in their personal life by living in the campus without the everyday contact with their family. As a result, students often procrastinate and when they realize they are failing, it is too late to catch up.
Our project, called StudentAnalyse, aims at collecting historical data describing students' activities during the semester and their demographic data and by means of machine learning methods (artificial intelligence) to build predictive models for identifying students at risk of failing in the current academic year. The earlier the at-risk students are identified the higher chance for providing efficient support to fully satisfy the requirements of the study plan. In StudentAnalyse, at-risk students are predicted weekly and results are made available to the university teachers who can intervene. The system has been tested at the Faculty of Mechanical Engineering, Czech Technical University in Prague (FME CTU) with significant results.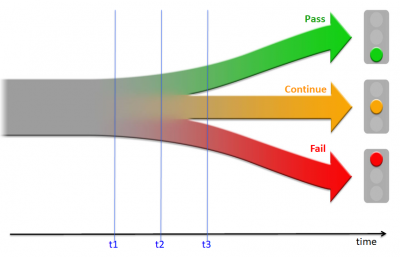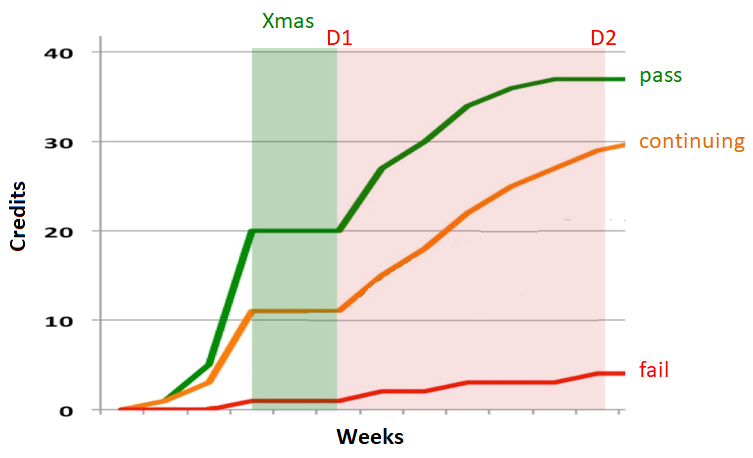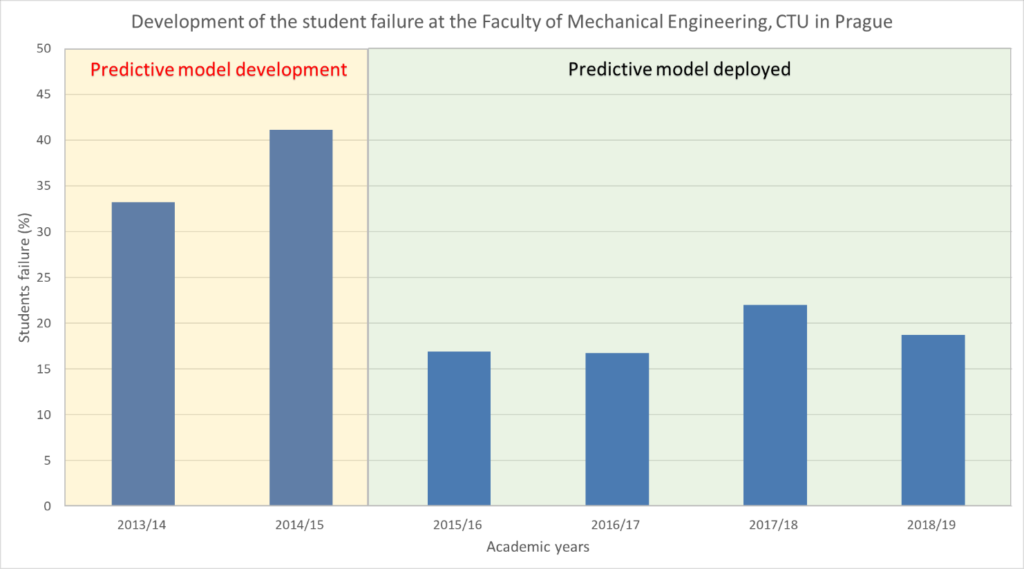 In 2021, the Czech Ministry of Education, Youth and Sports approved a one-year grant for the project called "Personalised interventions based on the analysis of study data as a tool for decreasing study failures". The leading organisation is CIIRC, other partners are the Technical University Brno (VUT),  University of Economics Prague (VŠE), Technical University Liberec (TUL), University of Pardubice (UPCE), University of Hradec Kralove (UHK), The Czech University of Life Sciences Prague (CZU), and Technical University Ostrava (VSB-TUO). The project based on the StudentAnalyse approachis is in progress. The collection and preprocessing of historical data is being made.